Quote:
Originally Posted by
IamIan
ahh .. ok .. thanks .. that makes sense.

sooo .. more accurately .. it would increase peak torque .. you will just be choosing to not use the higher torque available to you.
Yes, just as I am choosing to not use the higher peak torque available to me by increasing mid-range turbo boost.
This graph shows current instantaneous acceleration versus rpm (I did it when setting up the changeover point for the VTEC), and the curves can be considered to be very close to the shape of the torque curves.
I wouldn't exceed the current peak torque seen at around 4000 rpm. This is a rather important point, as it means no extra stress on driveshafts, gearbox and clutch over the existing peak.
I have
this
motor controller sitting on the shelf waiting to go: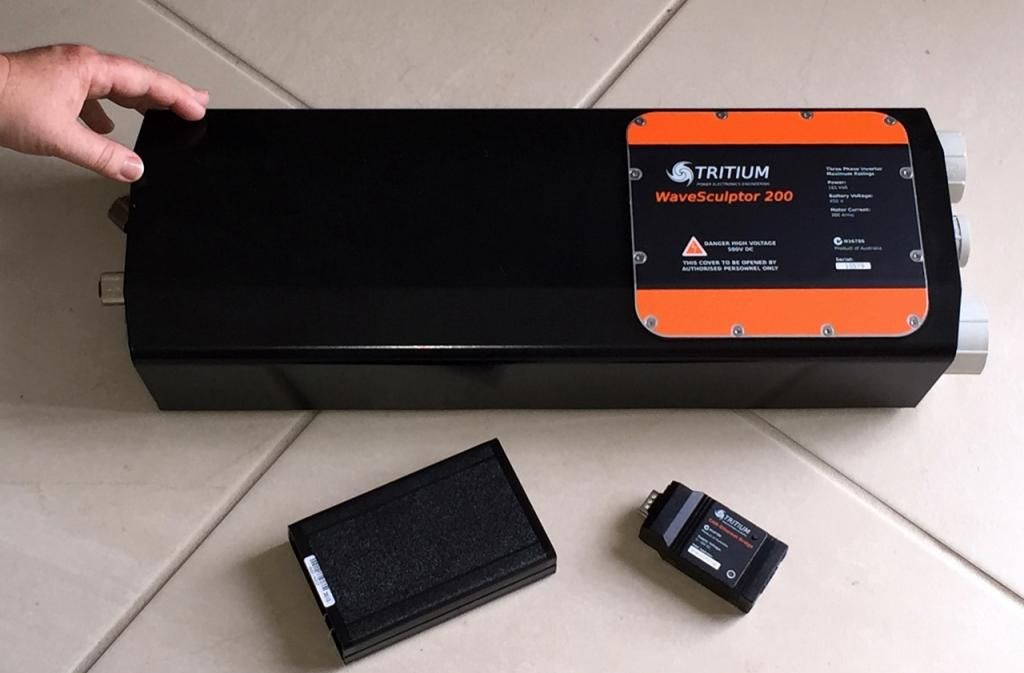 The controller has been set up to take a 0-5V input for assist, and 0-5V input for regen. I am confident it can drive the Insight's IMA motor. By configuring custom maps in my MoTec ADL3 dash to output suitable control voltages, I can map assist/regen to do whatever I want. For example, my thoughts have been to map assist by a 2D map that has TPS and MAP on it, then modify this based on gear position and charge level of the energy source.
With caps, I'd expect to use assist at almost any throttle position when in 1st ,2nd and 3rd gears. I can currently get better constant-speed fuel economy than any other Insight (because I can configure lean cruise however I want) but acceleration from a standstill just kills my overall fuel economy.
But let's see how much the current cap cost is...
(Edit: I've had the controller for over a year. I am just waiting for a really good energy source. If the $ can be kept manageable, for me the caps may well be that source.)