WTB: IMA Wiring Harness
---
Looking for a spare IMA wiring harness to use to build mudder's IMA bypass for off roading.
Looks to be part #1N000-PHM-010: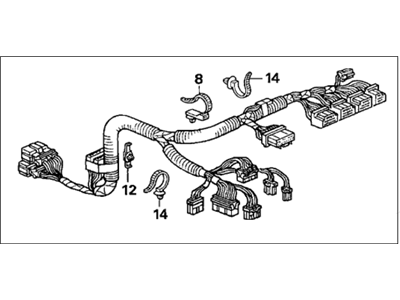 PM me if you have one.
Thanks!
__________________
2006 Insight MT, New Formula Red
| When purchased, Nov '18: 254K mi, LMPG 62.5
| Now: 262K mi, 81.6 MPG avg (LMPG 62.9, not reset), best 126.6 MPG
| Full IMA delete, 15V Meanwell pseudo-alternator, increased tire pressure, grille block, WAI, underbody panels, Scott's pan, other aeromods
| 6th gen Civic console, 8th gen Civic shift knob, Polk DB652 speakers, all LED lighting except interior and signals
| Details:
To view links or images in signatures your post count must be 2 or greater. You currently have 0 posts.