Discussion Starter
•
#1
•
We have made good progress with the LTO packs and can now obtain the cell voltages.
However we can't control the balancing on the BMS boards, so we need another solution.
We could periodically manually balance or install an Orion2, but that's a pita/expensive and not a fit and forget solution.
Proposal.
I have used very simple dumb balance boards on previous supercapacitor and lithium packs I built.
They worked very well. Remember these? I use them on my supercaps.
They had a nice little led light as well so you could see which boards were active.
Now as supercaps have gained popularity similar 2.7V versions have appeared which start balancing at ~2.65V.
That's about right to prevent significant LTO long term over charging.
This example burns off 50ma at any voltage above ~2.65V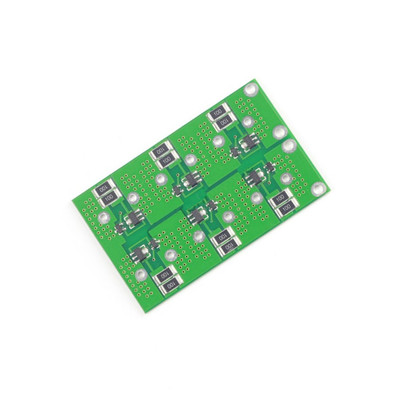 6String 2.7V100F capacitor protection Board.
It doesn't have any LED and you would need two per 12 cell block, but fit and forget inside the battery case.
The power dissipation is very low heating would not be an issue.
Kindly one of the suppliers on aliexpress etc posted the circuit diagram.
The actual BW6101 / C1AP control chip costs ~50 cents per cell, so we could roll our own 12S pcb.
One for each block to fit in the space we need/have available.
This is a more powerful version that could burn off a lot more power, but then you have to get rid of the heat.
We could add the leds in a central group on the pcb and have a little window in the top of each block so the leds are visible.
Anyway food for thought, it seems like a simple solution to me.
When you want to balance the pack you simply charge it at <50ma for 24hrs or so.
Full cells burn off the excess, lower cells slowly catch up.
It's basically the same as NIMH overcharge self heating, but we are burning off the excess charge in an external device.
While all this is going on we have our nice cell voltages to monitor the process!