The engine had oil in it, and it looked basically brand new. I still replaced it, though. The engine cranks fine by hand, and the IMA system was able to spin the engine without issue (spark plug coils disconnected to prevent ICE from running itself). Unfortunately the radiator drain plug is missing, so I'm not able to refill the cooling system, and therefore I've yet to run the engine on gas.
An enterprising rodent cached a bunch of seeds in the air filter: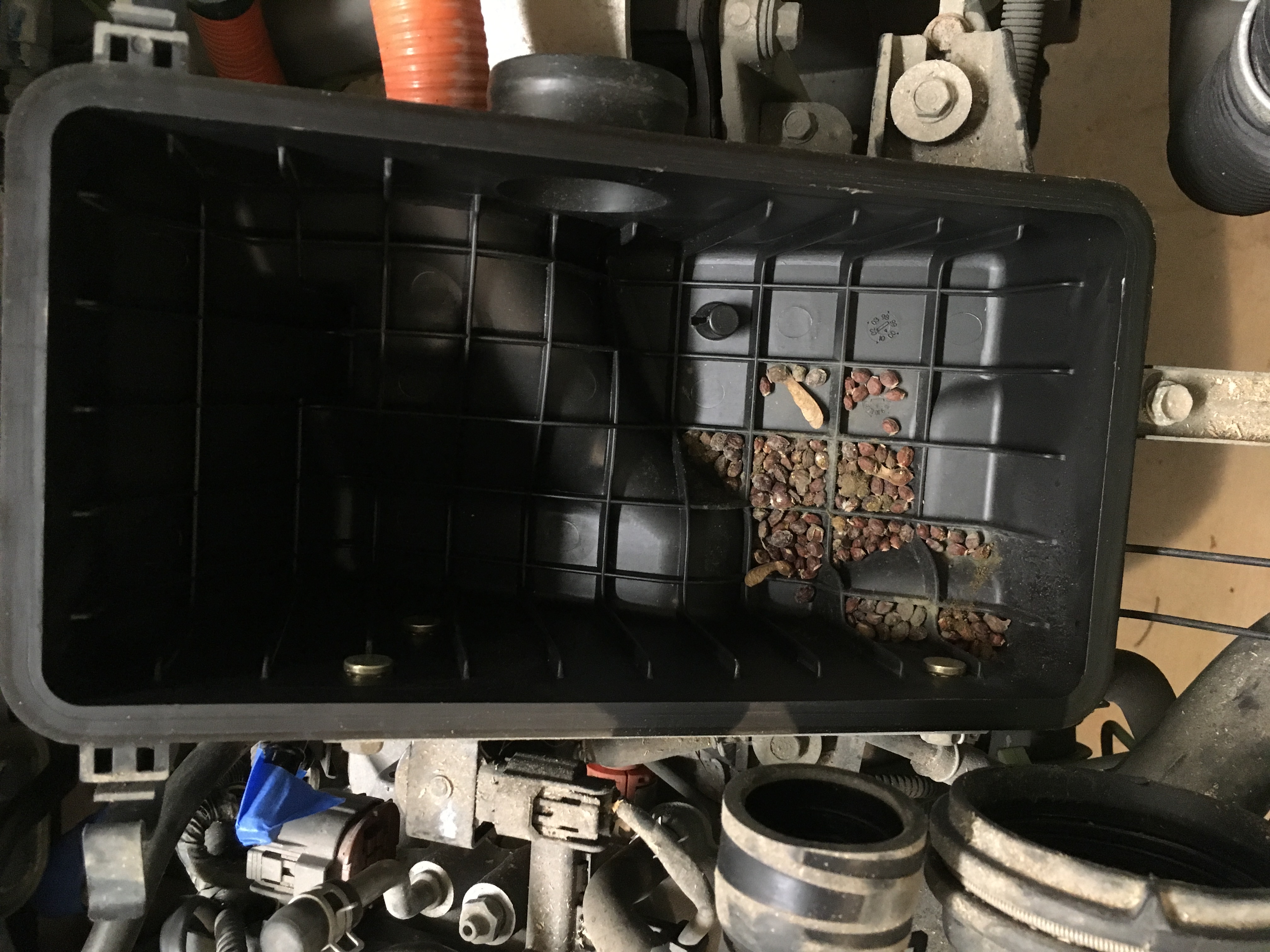 The ground straps visually looked ok, and electrically handled 50 amps with less than 500 mV across straps (good):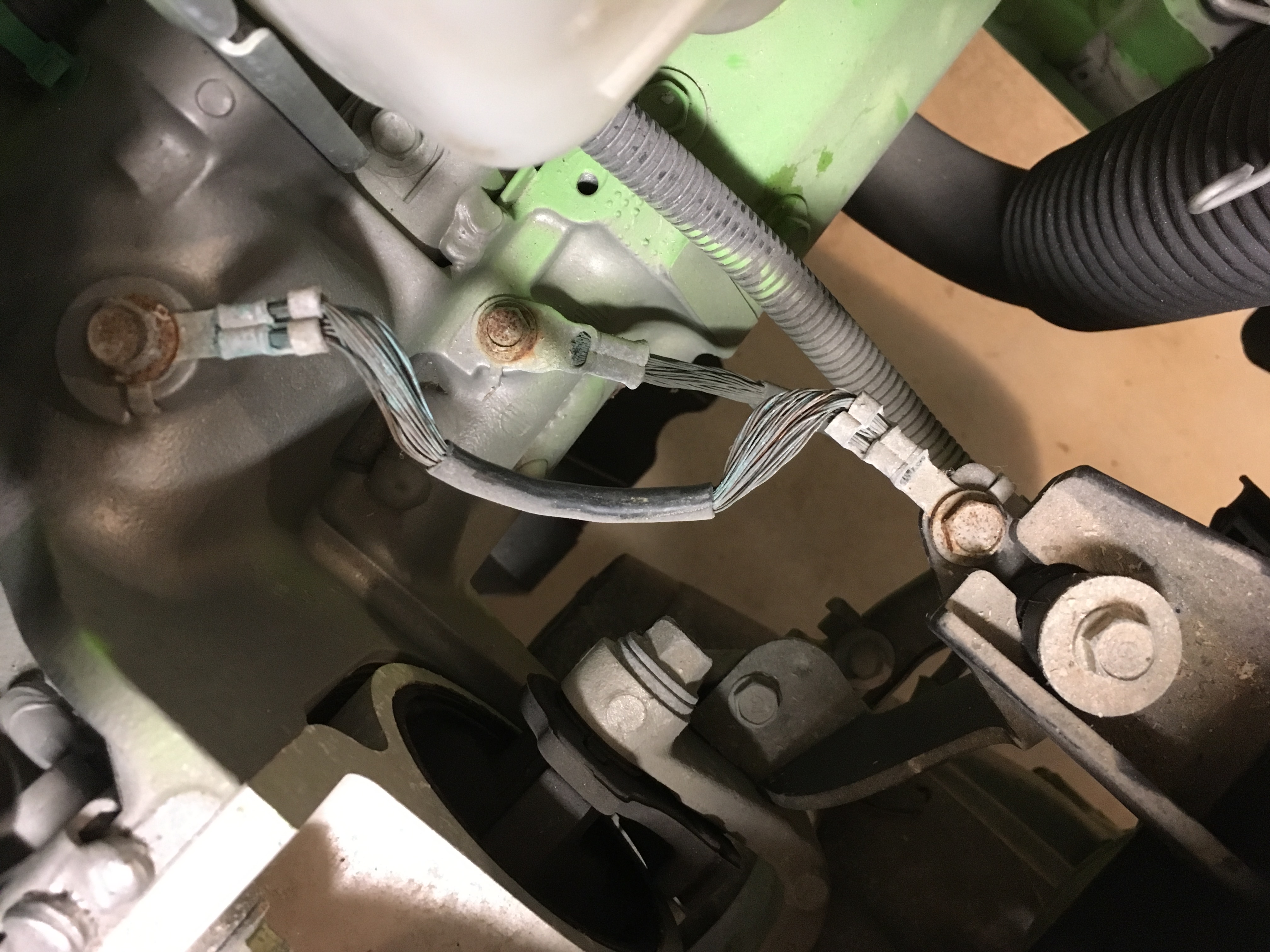 Peering through the valves... no rust and seems like everything is still lubricated. There's a balled up piece of tape that needs to be removed, so I'll remove the valve cover and inspect for (and remove) any other debris: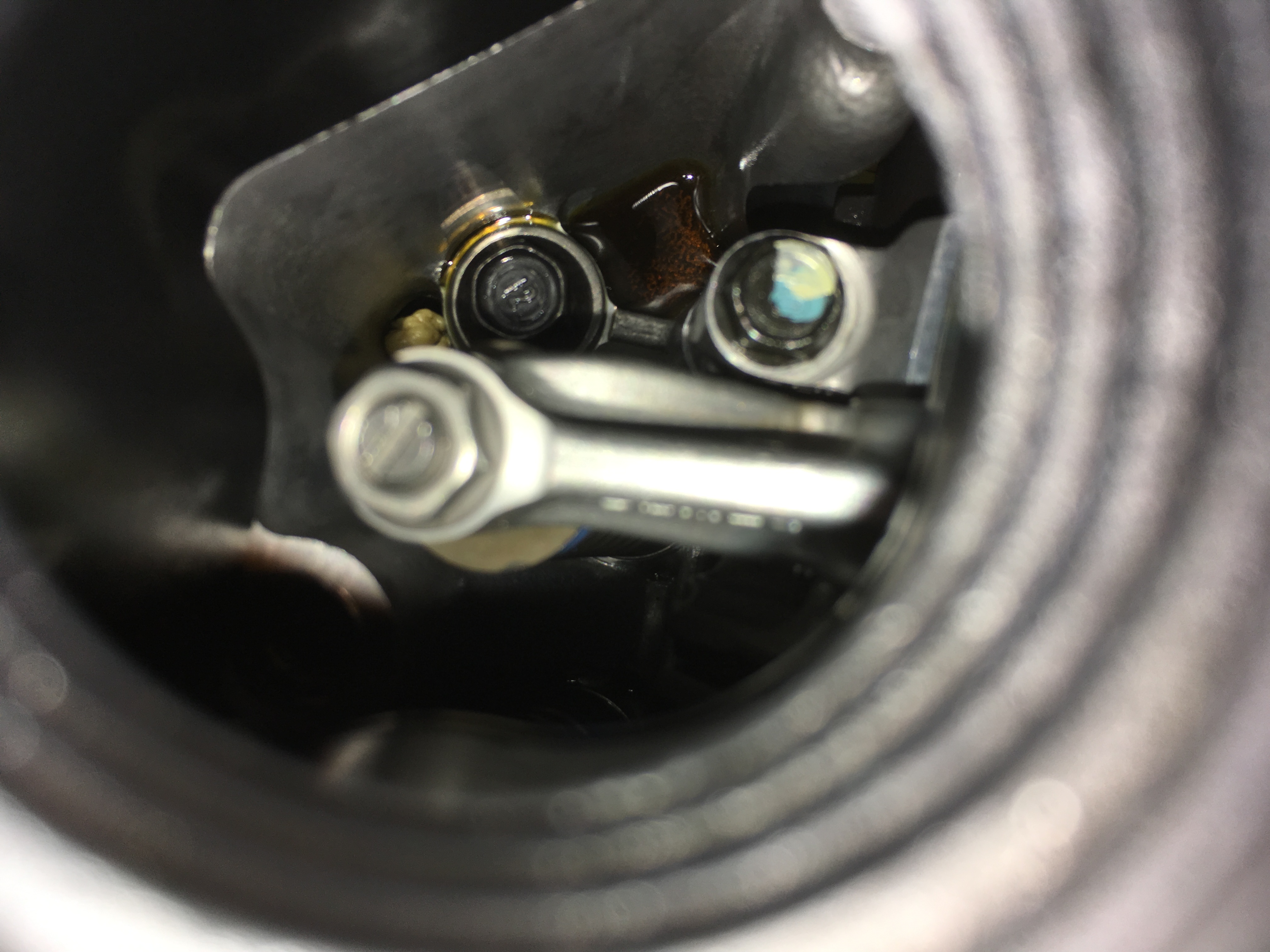 No other updates for now... haven't touched the car in two days.