Last month Top Fuel Tim reported that he saw a small spark, a plume of smoke from the pack, and measured current flowing when he had an open pack of bare sticks on his bench when the test fuse was put across the main switch points. After a lot of test we could not determine where that current was flowing, or why smoke came out of the pack?
Last week, I got a scary photo from Rufus, a charger user that went much further, it burned his pack down.
The common component was that the sticks were bare with no heat shrink.
Luckily Rufus was also using the datalogger to record the reconditioning, and we saw an unusual trace. during the charge at 1A, the voltage rose to the 166V plateau as normal, but after the current dropped to 350ma, the voltage dropped instead of rising, and it now seems that this was due to the leakage through the rubber drawing more than 350ma and depleting the pack during this low current topping.
Tim had measured ~ 500-800ma, which would be right in line with the traces.
Unfortunately, Rufus got so freaked out with the smoke and flames that he just wheeled it out doors and swore as it burned to a crisp.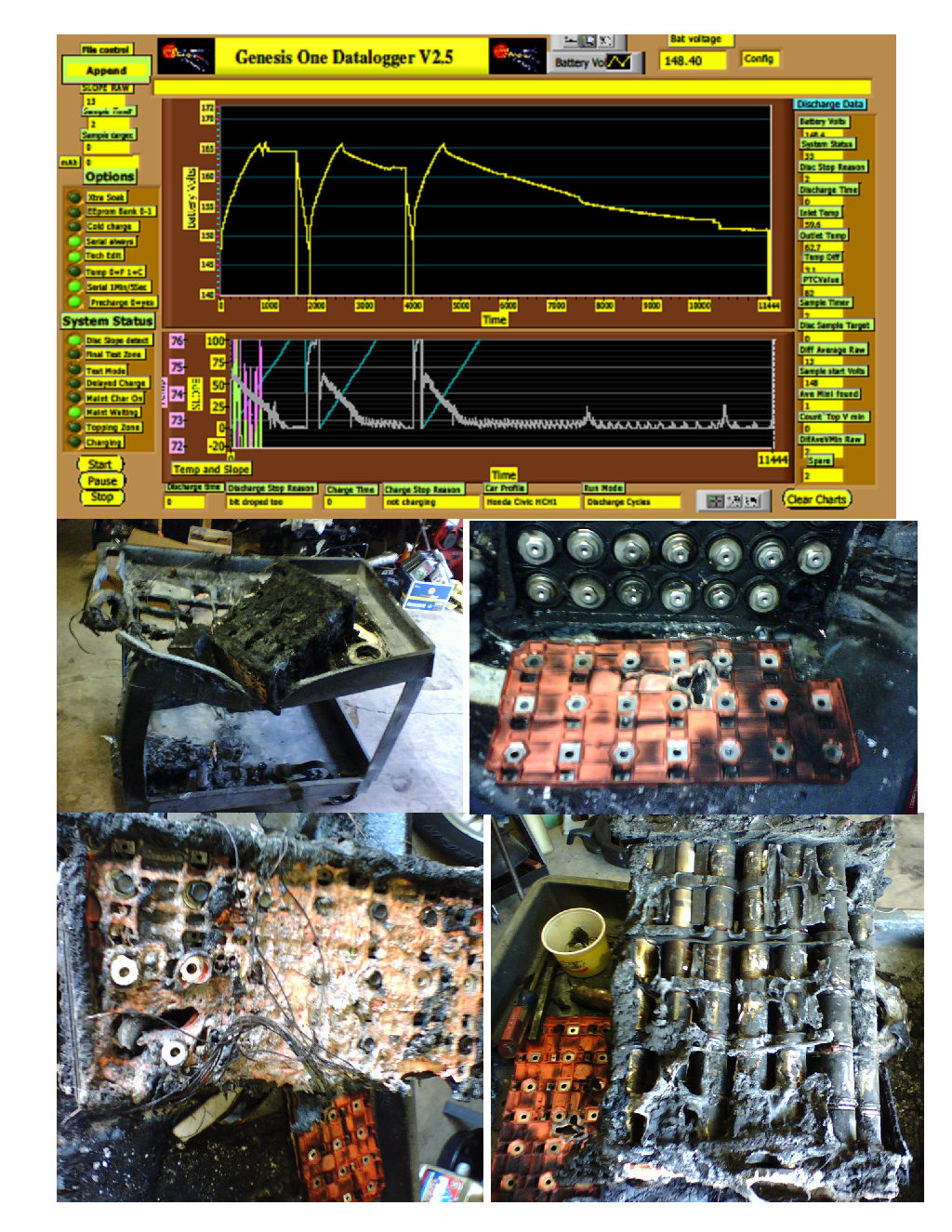 Tim reported that there was some charring on his rubber and the cells that were contacting that part, so between Eli, Peter, Tim, and I we deduced that the rubber was conductive.
A few simple test confirmed this. A HV test showed high conductivity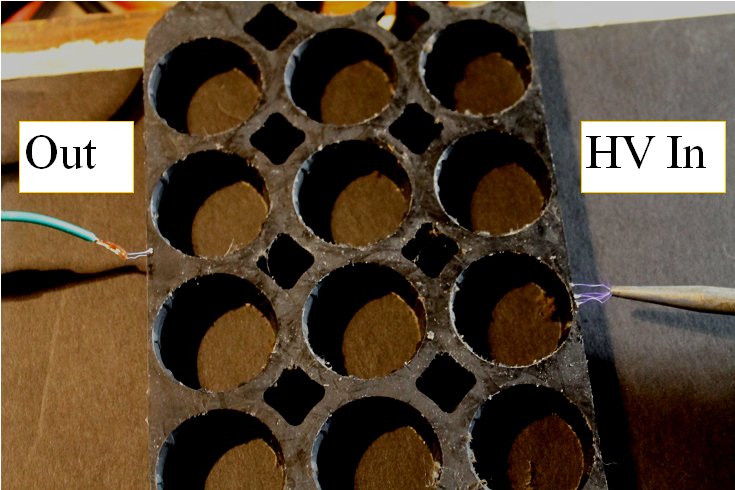 And finally a simple test with a 150V pack, and a couple of aligator clips and a meter, showed that the rubber will burn at the 150V potential.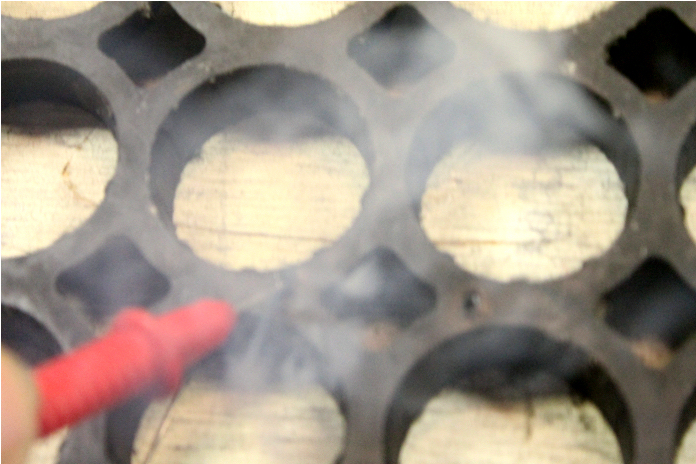 Bottom line, don't play with sticks that do not have heat shrink on them in an empty pack, the rubber is highly conductive and can burn, charging or not, connected to a circuit or not.
Not a good idea to even leave them in a pack with out heat shrink on them.
We learn something new every day. be careful.