Big thanks to Sigma Projects for this idea!
https://www.insightcentral.net/forums/modifications-technical-issues/120307-my-transmission-swap.html
Last weekend, I put in a Honda Civic Hybrid 1st gen(HCH1) manual transmission into my 1st gen IMAess Insight. Why? Because the HCH1 have a shorter differential ratio (3.6 vs 3.21) and 1st to 2nd gear ratio is much closer. Revving to 4k in first gear to just to get to 2k in second gear is a drag. See the below for more info.
I used the Insight's EXEDY KHC11 clutch kit from Rockauto, the pilot bearing is the correct size. I planned to do the rear main seal as well, but I can't get the stator off without the special puller so I left the old rear main seal in. The old clutch looks to have another 100k miles of life left, and the new clutch and pressure plate surprisingly is lighter than the old ones. I used 180 grit sand paper to re-surface the flywheel.
Minor things to take notes:
Couple of brackets for the starter wire can't be re-use on top of the transmission
Reverse light wiring needed to be extended
Needed to use a different hole for chassis to transmission grounding wire and bolt, I used an hole on the transmission mount
Air box will now support by two bolts instead of three
Major things to take notes:
ONE:
The input shaft on the HCH1 needed to be machined a little, you don't touch the bearing surface, but the area between the bearing surface and the splines need to be reduce from 18mm diameter to 15mm diameter or less. I used my grinder and Dremel tool.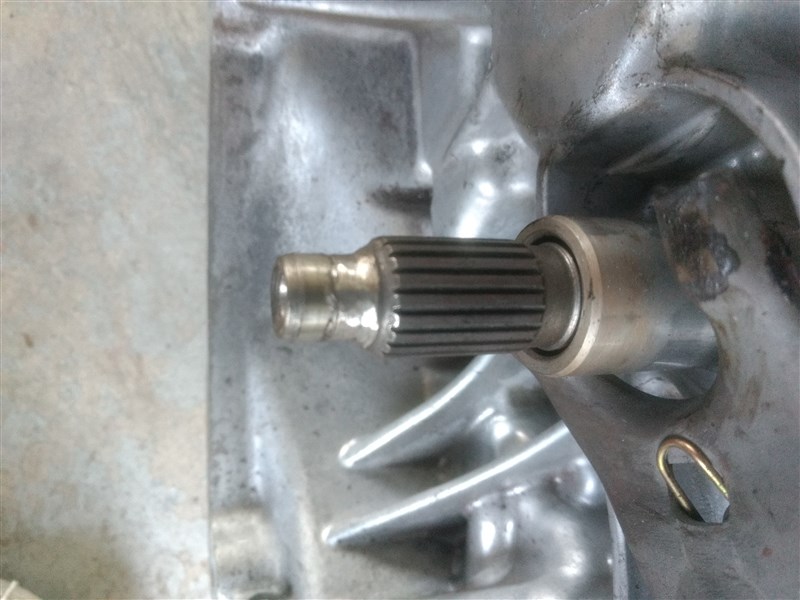 Two
, Buy two 12x1.25 fine thread nut and washers because the two studs on top of the HCH1 transmission is bigger than the Insight transmission's 10mm studs. The motor mounts will accept the bigger studs fine, you'll just need the bigger washers and nuts.
Old clutch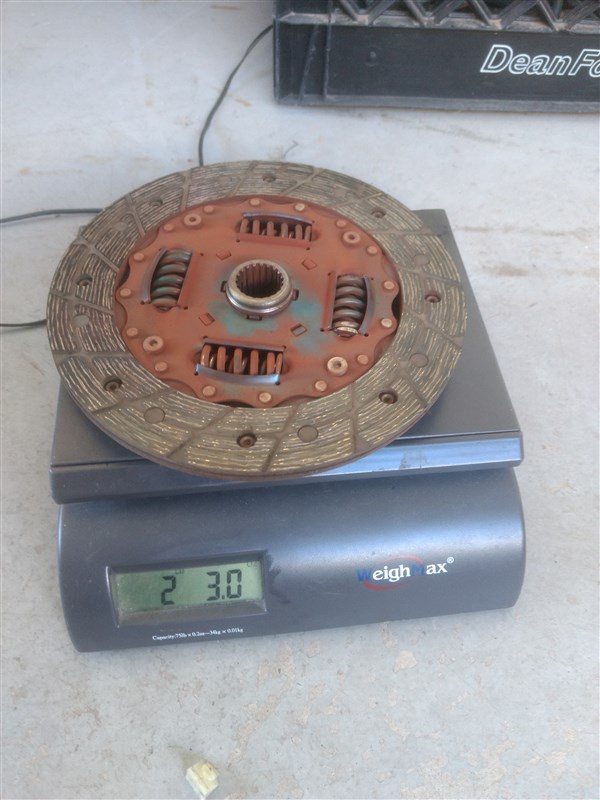 New clutch