Discussion Starter
·
#1
·
With the death of my stock, 4 year old Honda 12V battery, I decided I would follow a few others here and install a battery better designed and sized for the application.
On the recommendations of my "battery guy" (I'm at the battery dealer about once a week) I chose the
Deka EXT12
. This is a 12V (obviously) AGM rated at 180 CA and designed to handle constant float charging. Being a sealed battery, it could be installed in any direction and will not gas or vent. Also, it will not dry out nor require the addition of water a regular flooded battery needs.
Because of the massive size difference, I fabricated an inner battery tray: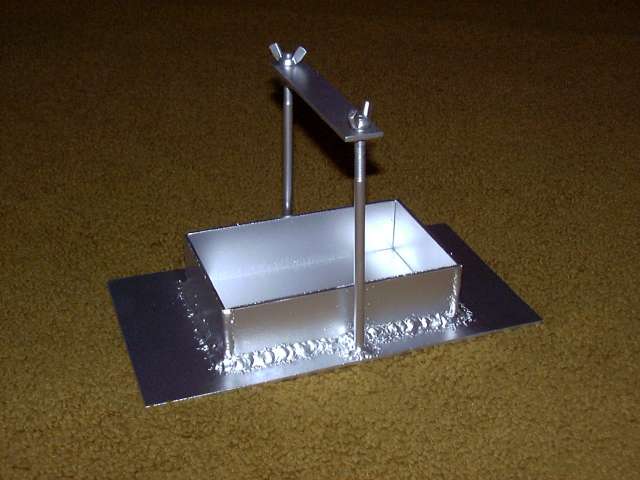 The tray is made of 4MM steel, two long bolts and two wingnuts. Excuse the slightly messy welding as I was having wire feed speeds (clogged tip, store was closed). A quick shot of generic aluminium paint matches the aluminium of the Insight.
Fitting the tray in the stock battery tray: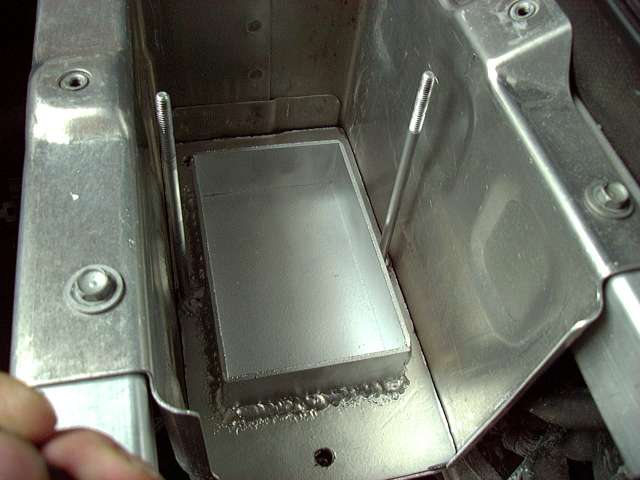 The stock battery tray is not exactly square, and it has raised sections near the bottom. So unfortunately it require some grinding to fit my tray in the car's. This ruined the paint around the edges, so I will have to repaint when the weather turns warm. Note the two drilled holes to bolt the tray in place. I could have gotten by with using some of the holes predrilled in the bottom of the battery tray, but I did not want to bother removing the tray to locate the holes on my tray adapter.
And the finished product: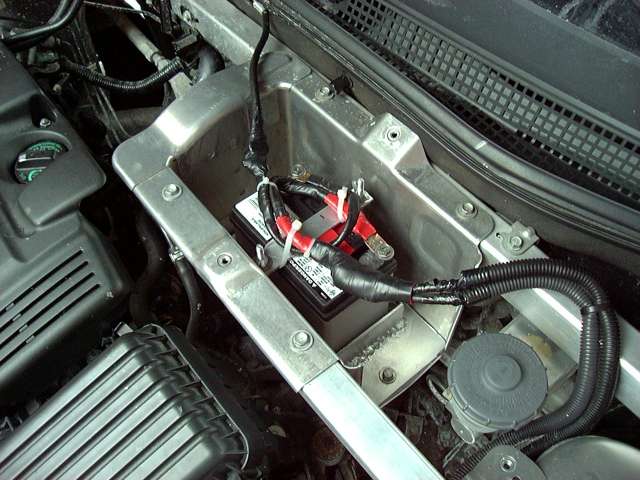 I had to fabricate two 6" cables to adapt the screw type lugs on the battery with the post type the Insight is expecting. I'm not sure why I just didn't make the ground cable from scratch, but I will do so when the temperature outside increases past freezing.
Overall, the battery works great. It cranks over the car without trouble (it has been cold enough these past few days that 90% of my morning starts have been on the 12V battery).