Discussion Starter
•
#1
•
Hi everyone I am PunkSmurph and I now own an Insight. I picked it up last night from a Subaru Dealer, it was used and in mint condition with only 36K miles on it. The car is fully loaded and I have the Navi. My last vehicle was a 2010 Mitsubishi Lancer Ralliart, if you don't know what it is think Evolution with less power, sort of like a WRX vs STI. On a good day the Ralliart got 27 MPG on premium and my insurance went up again on the car, not because of me, so it was time for it to go. Although I went looking for a BRZ, I saw the Insight on the lot and drove it on a whim. I was really impressed with it, and in my short trip I was able to get 43 MPG in an area with lots of hills. I worked out a good deal and purchased. Here are some grainy cell pics, better ones later in the week.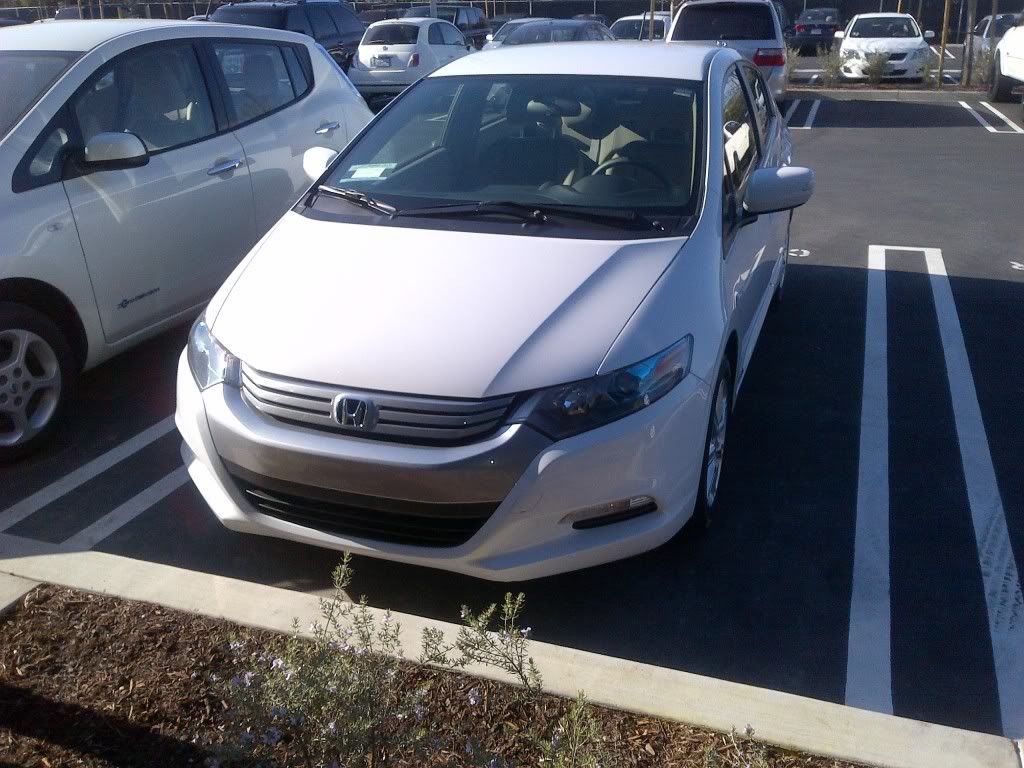 I am working on getting the Mugen aero peices from King Motorsports and moving to a 5 lug and all disk brakes from the CR-Z as this car lacks good tire size and braking feel. And I know it will hurt MPG, but I was able to score 45.6 this morning on the way to work so I figure I will still hit about 40 or 41 once I am done.
Hope to have a lot of fun here.