When folks look at the Johns Hopkins(JH) University site to follow the coronavirus, they are looking a RAW infestation numbers. This way of looking at the data gives a false impression of how serious the infestation actually is by country. The Johns Hopkins link is here:
A more accurate method of looking at infestation is to consider it by rate, or the percentage of a country's population which has been infected. I have used the JH data and country population from this site: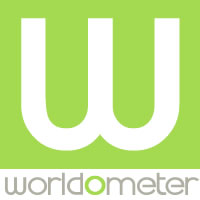 List of countries and dependencies in the world ranked by population, from the most populated. Growth rate, median age, fertility rate, area, density, population density, urbanization, urban population, share of world population.

www.worldometers.info
to calculate and re rank the 7 top nations on the top of the JH list (ignoring China and Iran, which aren't likely accurate in the JH data). I wanted to reach down through U.K. in the raw data. I'm sure the rankings would change some if ALL the countries listed by JH would had been considered.
The infestation rates, by percentage of the country population are:
Switzerland=.0151%
Spain=.0144%
Italy=.0143%
Germany=.0063%
U.K.=.00508%
France=.00507%
U.S.=.003%
One would conclude that the U.S. isn't doing a bad job of containment, SO FAR.
There are many, many mitigating circumstances in this kind of analysis and it it accurate only on at 0800 3/28/2020. It will change.
1. Different countries are at different points in their infestation cycle.
2. Non of the countries considered above have yet bent or flattened their infestation growth curves, except for a slight hint in Switzerland.
3. Different countries are using slightly different methods of containment and there isn't an obvious "best" method.
4. The JH data is taken by different methods in different countries, so there are bound to be some inaccuracies. Their data methods are entirely transparent and are explained in the footnote on the "dashboard."
5. Uncertainty and probable variation of testing methods in the various countries.
6. Something I forgot
I welcome any spot checking of the calculations that anyone wants to do.