First:
If using a grill block you need to monitor engine temp using a digital display such as OBDIIC&C or a ScanGauge. Not doing so risks overheating the engine.
Here's how the completed upper block looks from the front now:

It has lower and upper components. Here's a shot of the lower section. The base is 8 layers of pipe wrap insulating foam. It comes 2" wide so I slit it to be 1" wide, perfect for the back flat lip of the grill where I stuck the layers down. To get more height, I put a section of split sleeve type pipe insulation over that. I'm sorry it's a bit dark; I did this part at night and this is what my phone camera gave me.
I still needed about another 3/4" of height. I used double stick foam tape to stick some pipe insulating foam to the underside of the hood lip.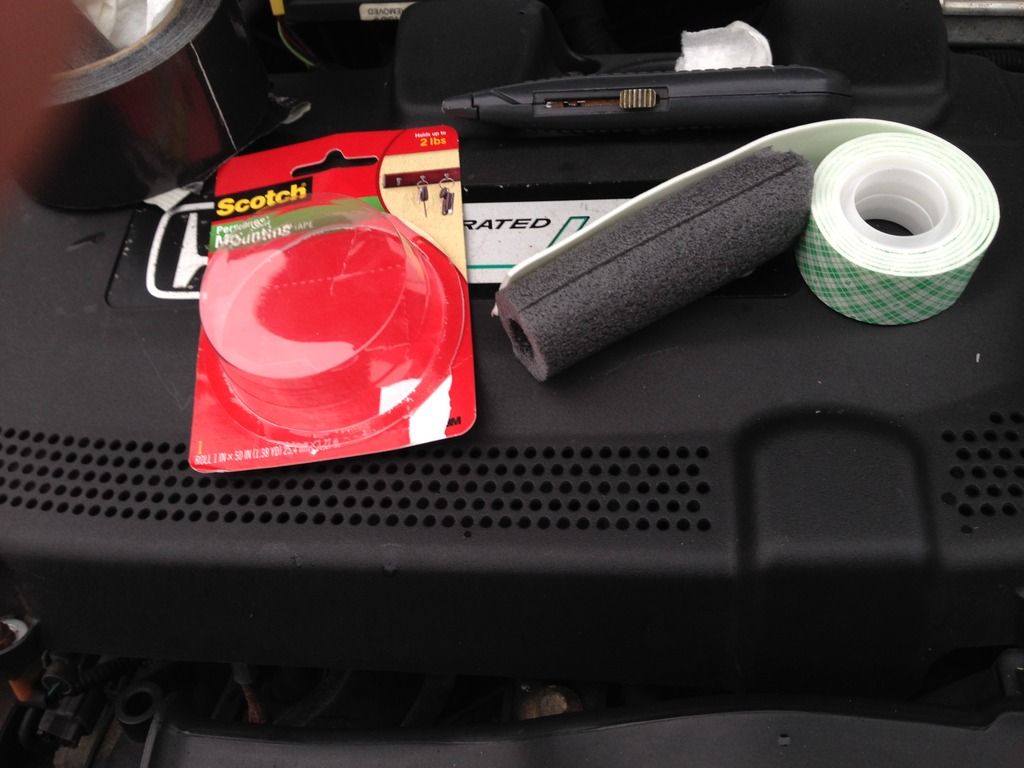 Here's a shot of those sections installed. I would have simply used one long length of insulation up there. But the hood lip has drain/vent holes every six inches or so, which I would have blocked off by using one full size length. So I did it in sections leaving the holes uncovered. Also one gap is wider, so you can get your finger in to release the hood latch.